Body Solid Vinyl Coated Kettelbells 5-30# KBLS 105
Body Solid Vinyl Coated Kettelbells 5-30# KBLS 105
Body Solid Vinyl Coated Kettelbells 5-30# KBLS 105
Product Description
FEATURES
The Body-Solid Kettleball combines the benefits of a dumbbell and a kettlebell into one revolutionary product.
An innovative patent pending design includes a more stable and ergonomic handle allowing users to perform upright rows, bicep curls, tricep extensions and a multitude of core movements.
Focusing on safety, the Kettleball reduces unwanted stress on the wrist, elbow and shoulder making it perfect for both beginners and veterans alike.
With more safety, more control and added versatility the choice is clear — take your kettlebell workouts to the next level with the all-new Body-Solid Kettleball!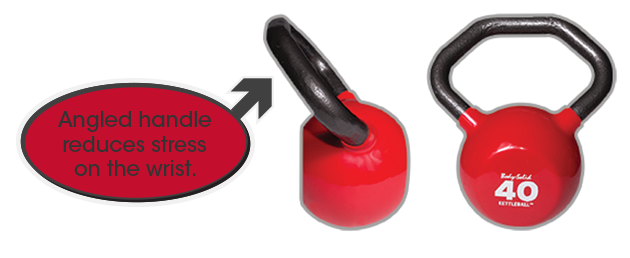 Innovative Design
Durable Vinyl Coating
Textured Handle
Available in 5, 10, 15, 20, 25, 30, 35, & 40 pounds.

Find Similar Products by Category
Customers also viewed
Before you head to our Gwinnett County store in Buford, Georgia (North Atlanta) to purchase your equipment, we recommend you call us first at 770-712-5392 so that we can see if your item is in stock. You may also call us at that same number to ask any questions.